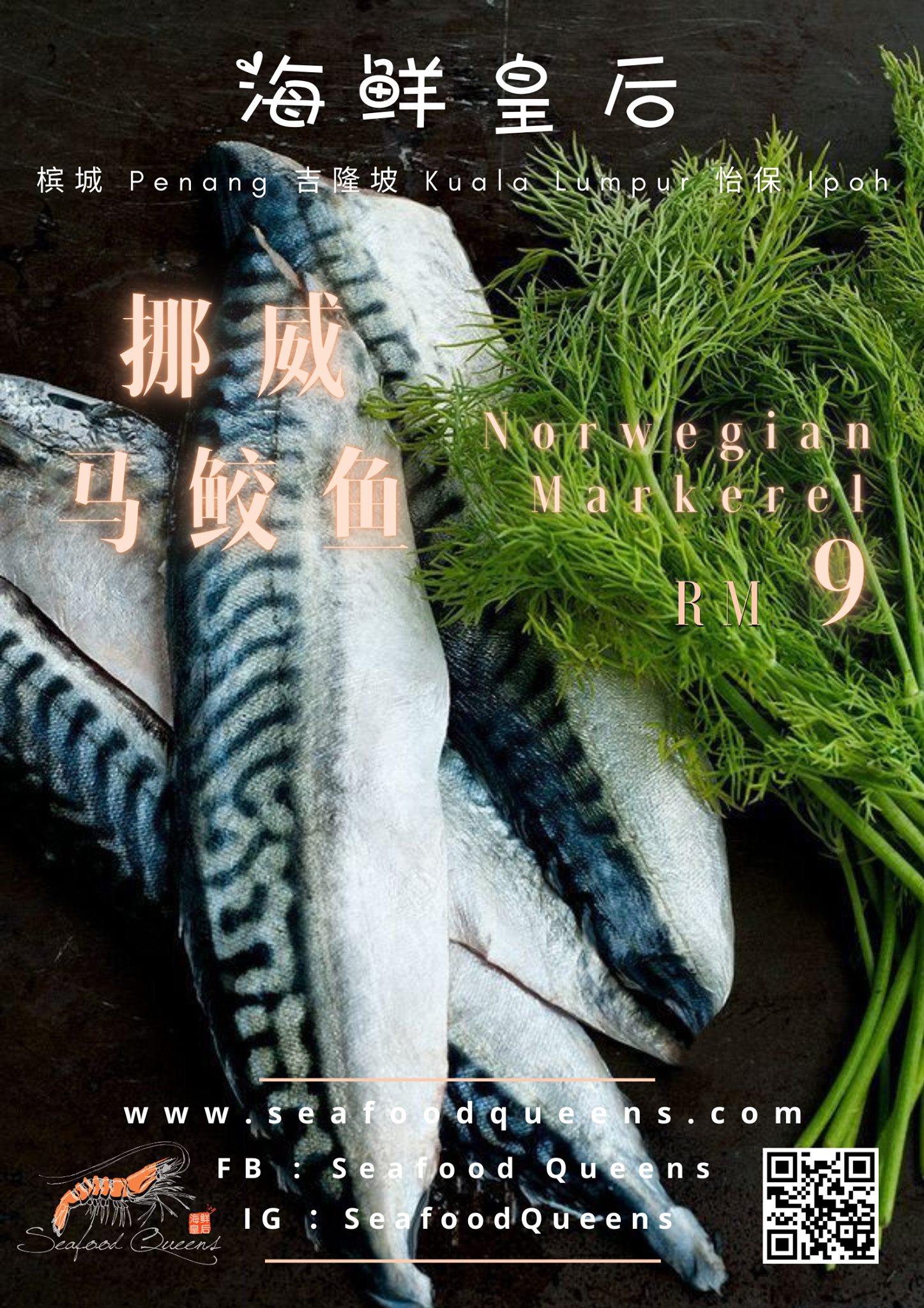 无可挑剔的品质 Quality Assurance of Fine Selection

挪威马鲛鱼 Premium Norway Mackerel (SABA)








RM 9/180g





平常价格normal price RM 11



中秋节活动 & 双 10.10 优惠价:

Mid-Autumn Festival & 10.10 Promotion

鲜活加工,急冻锁鲜

Immediately flash-frozen to lock in all nutrients


挪威纯洁海域捕捞,锁住营养和美味
严选品质,安全新鲜

Quality Control. Fresh & Safe. Fine SelectionThe texture of the meat is fine and clear !



鲜嫩肉质 ,刺少肉厚

鱼肉紧实,富有弹性

原汁原味,优质品质

表皮透亮,富有光泽

鱼身透亮,纹理清晰

鱼肉饱满,细腻可口

营养丰富,老少咸宜

购买后3个月内食用,品质最佳For best quality, consume within 3 months from purchase!

马上行动吧!享受鲜美无比的海鲜直达味蕾!Act now! Let's Seafood Queens take care of your Seafood Needs. Enjoy the Premium freshest catch right at the Door Step !