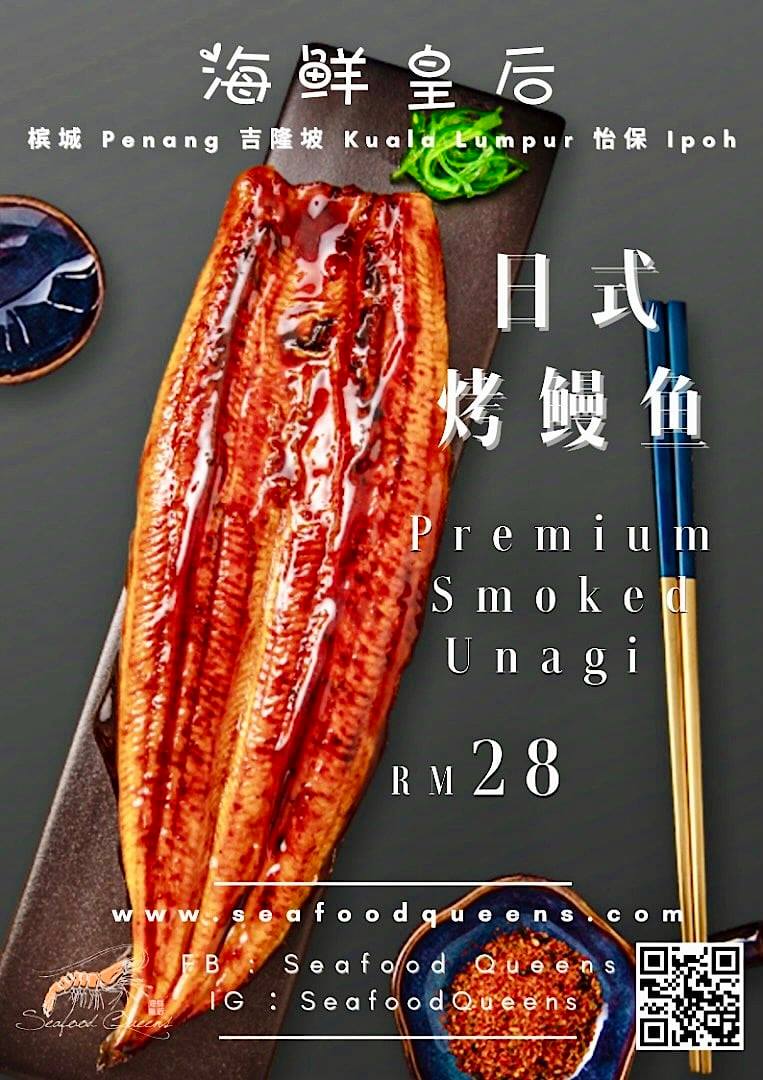 还原地道,日式风味 Authentic Japanese at home!


日式烤鳗鱼 Premium Smoked Unagi Kabayaki








RM 28





平常价格normal price RM 32



中秋节活动 & 双 10.10 优惠价:

Mid-Autumn Festival & 10.10 Promotion

大分量,超满足

肉质肥厚

色泽饱满

口感鲜嫩
经过科学烤制

火候恰到好处

方便快捷,加热即食!

REHEAT & READY TO SERVE


Filleted, boneless eel marinated in a sweet soy sauce then grilled or microwaved. Delicious~~~

购买后3个月内食用,品质最佳For best quality, consume within 3 months from purchase!


马上行动吧!享受鲜美无比的海鲜直达味蕾!Act now! Let's Seafood Queens take care of your Seafood Needs. Enjoy the Premium freshest catch right at the Door Step !