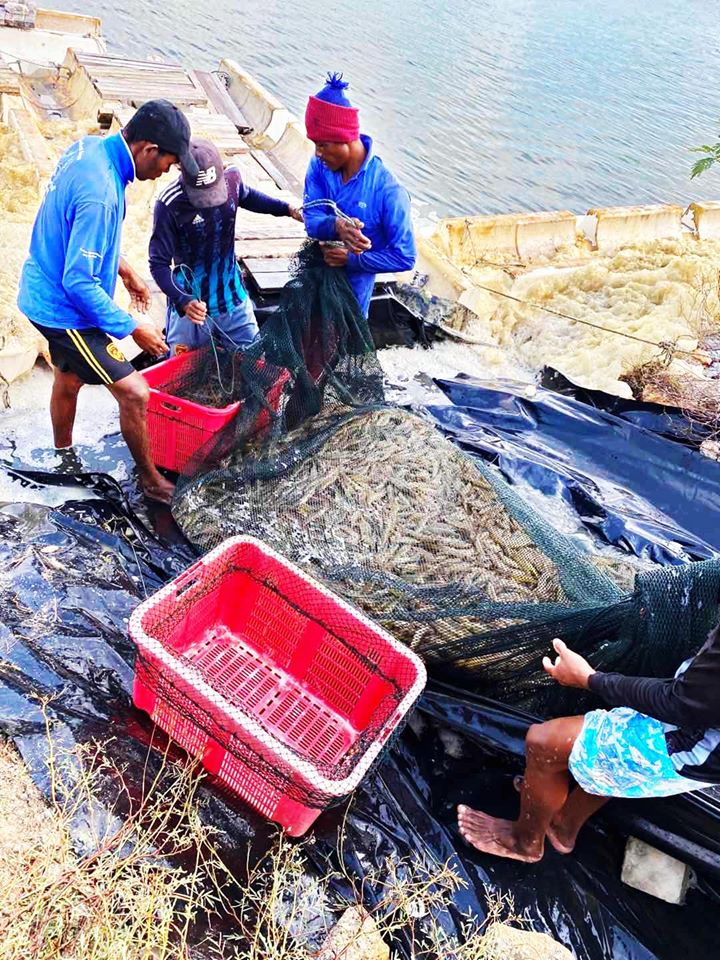 海鲜皇后💃👑 💯 % 海水🌊养殖池塘这一季最后最肥大的白虾🦐🦐🦐收成!
我们释放池塘里所有的水,养殖技术语~ 清池!然后在布置的网里收集新鲜生猛,活泼跳跃,营养价值高的透明大白虾!
直接包装 • 冷冻,就送到你们家里了!🚚
还没下单的你们,赶快行动起来吧!🏊
Final harvest of our Seafood Queens 👸 BIGGEST Vannamei Prawns for this quarter 🦐 in our 💯 % Seawater Farms! 🌊
Technical term : Drying Pond . Releasing Water and Clearing Pond.
All prawns will go right into the net and these beautiful gigantic babies are collected at the outlet! 🦐🦐🦐
Then Packing • Freezing done and we will deliver these delicacies right to your doorstep ! 🚚
If you haven't placed an order yet ! Feel free to check out our new website!