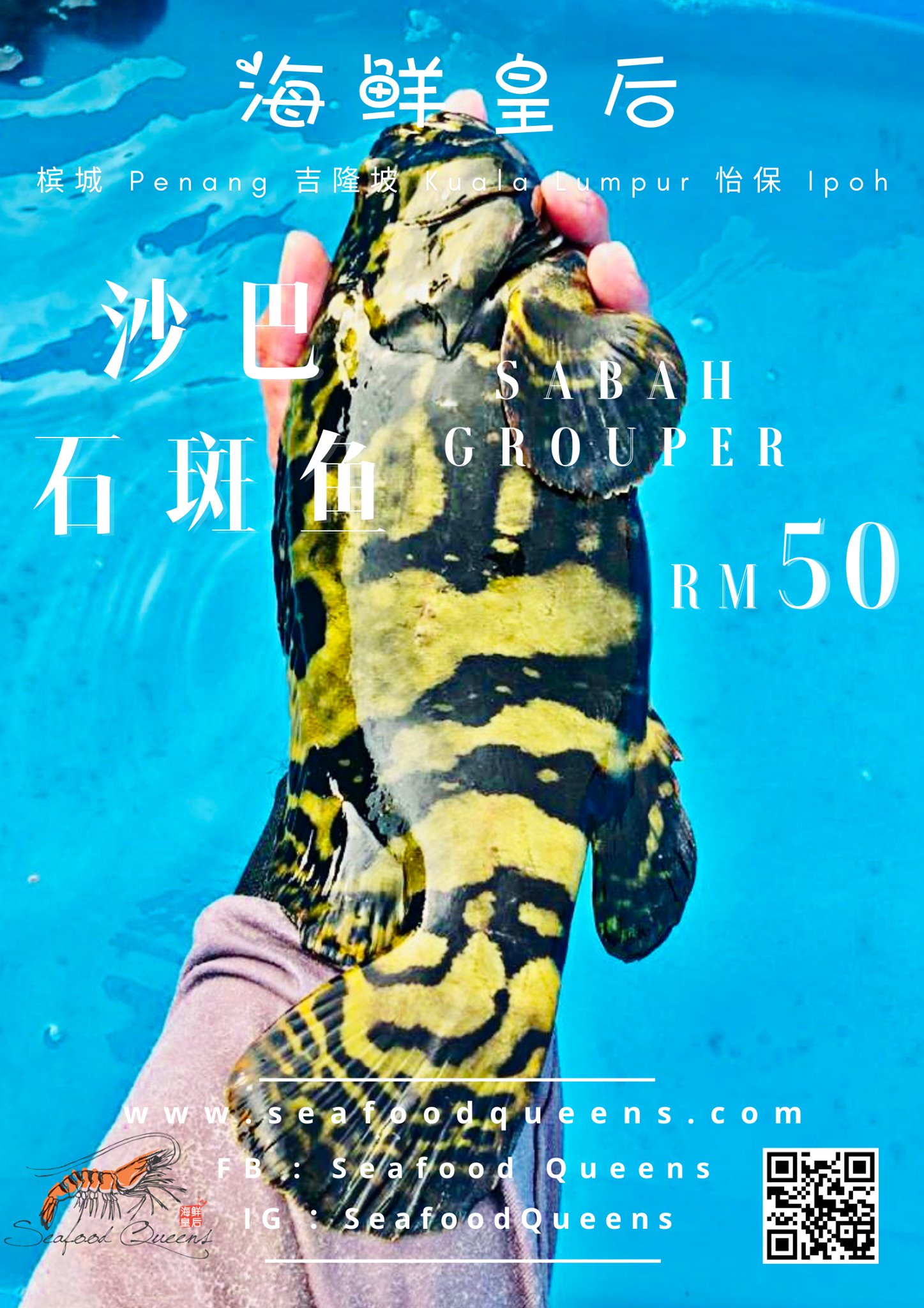 史上最强的交配 Strongest Hybrid Species


沙巴石斑鱼 Sabah Grouper








RM 50 / 1 .3 kg





平常价格normal price RM 52



中秋节活动 & 双 10.10 优惠价:

Mid-Autumn Festival & 10.10 Promotion

Flavourful
***************

Sweet flavoured with incredibly clean tasting!

Farm in Clean Ocean Filtered Water with ZERO

muddy or "fishy" taste.

Safe
***************

Hormones or Antibiotics
Preservatives and Additives

No Heavy Metal

No Antibiotics

Clean 100 % Ocean water environment

Feed with Probiotics

Healthy***************


鲜活加工,急冻锁鲜

Immediately flash-frozen to lock in all nutrients

本地无污染100%海水养殖环境,新鲜捕抓上来,急速冷冻,快速地将海鲜的营养和鲜美牢牢锁住,解冻之后口感及营养保持好。The Farm processes the premium barramundi right here in Sabah. To ensure Freshness and Quality, Sabah Groupers are packed within hours of processing. Hence, FULL nutrients and flavours are well-preserved !!

严选品质,安全新鲜

Quality Control. Fresh & Safe. Fine Selection

重金属 No Heavy Metal

抗生素 No Antibiotics

沙巴原产地 Air flown from Sabah